Since I've had more time at home over the last few months, I've found that my spending has slowly been increasing. I'm often tired at the end of the day so resort to take-out. If I'm being brutally honest, I'm often tired during the day so have also found my stops at coffee shops have become more frequent – which usually involve purchasing a cheeky muffin and something for Katie. Finally, my online shopping has increased dramatically. I think that the advent of Paypal has made impulse spending too easy as I don't have to even have to find my wallet.  Whilst I don't necessarily regret any of the purchases and I haven't gone into any debt over them, I have come to wonder if they were all wise buys.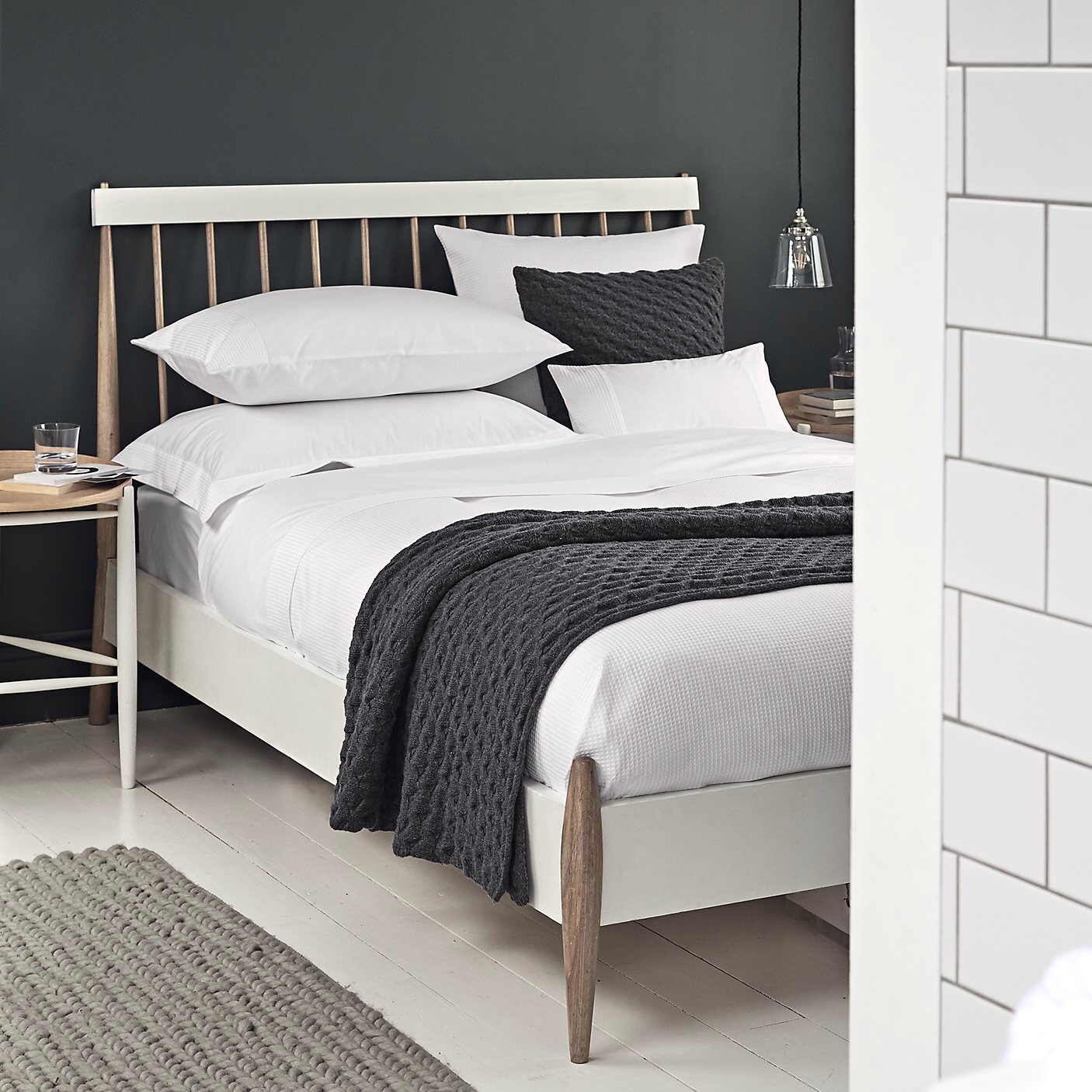 One example (in which I have actually shown restraint) relates to my post from last week about trying to find the finishing touches for my bedroom. Since then I've been looking longingly at The White Company throws and various cushions, but have found that I have been changing my mind a lot about what I wanted despite being on the brink of paying for things! It struck me that actually I need to take more time to think about what I really wanted. I thought, why not wait a month?
I think taking this amount of time could have two effects – firstly, I may decide that I don't actually need or want whatever I had wanted to buy and secondly, I could look for an alternative amongst the things I already own.
But why limit it to just furniture and décor? Why not limit spending on everything for a month?
At times my savings account looks very healthy but this is usually after an injection of cash from a source other than my usual salary – perhaps from selling something or by doing some work outwith my usual job. I then dip into savings and it's slowly depleted as I spend just a little more than usual, perhaps over the summer holidays or Christmas.
As I embark on a time of statutory maternity pay, I'm beginning to regret this habit. Whilst I'm obviously grateful to be receiving pay, it's less than I am used to and I'm facing the hard reality of having to pay two lots of childcare very soon – which in Edinburgh is not cheap! Or am I alone in being bad at saving?
In short, I'm hoping that by resetting my spending and having a month off, I'll pick up some habits than help me to save and better appreciate what I already have. With that in mind, I give you my five rules for 'no spend November' – which of course can be done at anytime: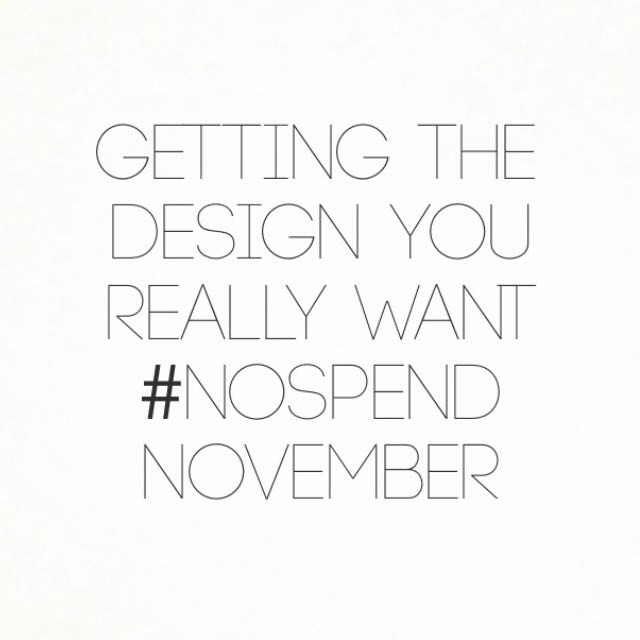 1. Identify
I would love to think that I could spend absolutely nothing for a month, but my store cupboard is not that well stocked. I am also not prepared to not pay my usual bills or to risk getting parking tickets (I think Edinburgh parking attendants are like vultures with my car!).
My first rule is to therefore identify key essentials – they may be different to you but to me it's pretty straight forward. I will continue to pay my normal bills and to buy weekly groceries.  I will however aim to spend time finding a way to cut down on these costs.
2. Organise
I mentioned before that I would like to look at what we do have: I know that our garage is bulging at the seems with 'stuff' and I'm sure I have things lurking round the house that I've forgotten about. Additionally, being able to spend less on groceries means knowing what we already have. I have a sneaking suspicion I will find at least five packets of forgotten about quinoa in the cupboard that I bought with good health kick intentions. It's time to use all those items – even if it means some slightly odd meals!
Tackling the house all at once would be unachievable at the best of times with children, but my second rule is to find the time and focus on one room at a time – starting with the kitchen.
3. Plan
Previously, when I've been trying to cut back on costs a little I know that I save money when I plan what we eat. This leads to us buying exactly what we need and results in significantly less food waste, while eating a healthier selection of food rather than daily impulse buys.
I want to organize the kitchen first, purely because it will help with this third rule. I need to know what we've got so I can incorporate it into meals and hopefully have some money left at the end of the month. This could then be put into savings… or buy that White Company throw?
4. Make
I've mentioned already that I'm pretty sure I have forgotten about things I have around the house. If I was being 100% accurate with that statement, I would say I know I have stuff around the house that I've attempted to forget about – such as the bags of barely worn kids clothes that I keep meaning to put on eBay or the futon that I've intended to put on Gumtree but just put in the garage.
Living on a reduced income means it's a good idea that I try to supplement it somehow, but even if I wasn't padding out the savings account for December (I'm not mentioning the C word) it wouldn't be a bad idea. Therefore, rule four is aside from attempting to spend less, it's time to make some more!
5. List
This is the rule that I'm most looking forward to, as my initial objective was  to think more about how I was spending money. I have to admit that I would really struggle to write down everything I have bought in the past month and I'm curious to find out how much I cater to passing whims.
My final rule is to therefore list everything I want to buy that is beyond essentials. Rather than saying I will never ever buy the things I want, I will consider the list at the end of the month. It may be that the things are out of budget but some may be completely achievable – I can already guess that my list will include a Venti Gingerbread latte!
I may fail at times but here's to hoping I become a savings ninja with a new found love of homemade craft from stuff found in the backs of cupboards! What do you think? Want to join me for a month of no spending?' I'm not sure if it will be fun or be a total misery fest!