Like many other children, my step-son Ben often has things he is intensely interested in for a short amount of time. So when designing his room I didn't want to focus on a theme that he might not be interested in next week. Additionally, I wanted something that could be easily adapted as he got older and that was also budget friendly.
As a starting point I chose an adaptable wall colour: Skylight from Farrow and Ball. This is good for a small room as the colour becomes more intense in a smaller space but I also find it changes depending on what other colour you put with it. It can be seen as grey or blue: so easily adapted.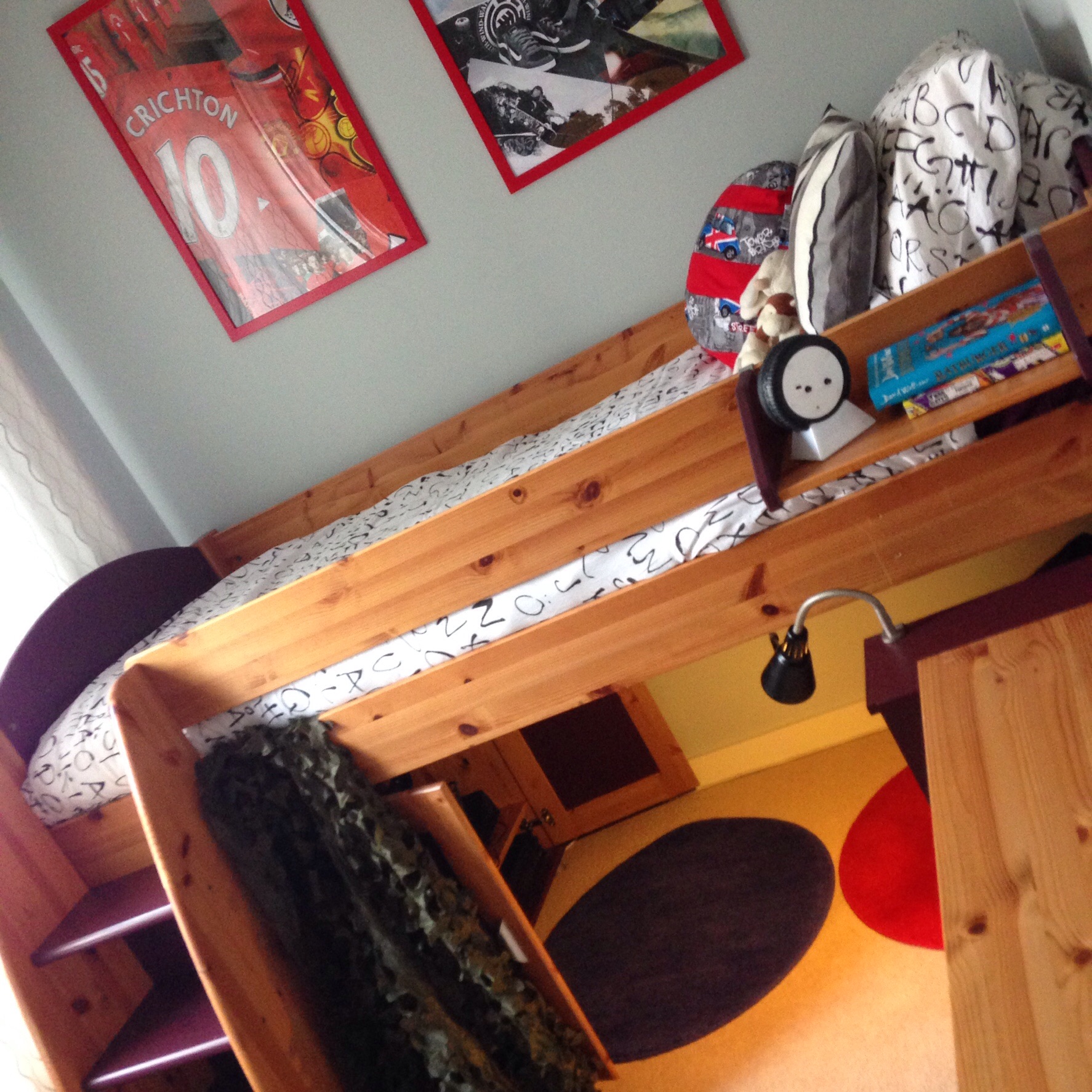 I found the Stompa bed on Edinburgh Gumtree. I bought a new mattress but the bed was in a really good condition. The coloured panels were originally a fairly bright pink, but I chose to paint them Bringal also from the Farrow and Ball. I used the Estate Eggshell paint which has worn really well – three and a half years on and there still isn't a need for a re-paint!
Whilst Ben is still small enough, the space under the bed makes a cool den. I used a play army net to make it more den-like and bought a large bean bag for comfort. My brother gave Ben his old Playstation 2 which is hidden away in the cupboard under the bed so is easy to keep tidy when not in use.
Whilst the 'latest' games consoles may have amazing graphics etc. the games are incredibly expensive. For a boy who doesn't play games all that much, combined with a limited attention span, this would be a complete waste of money. We can buy him lots of games for the PS2 because they are available for a couple of pounds from the Shelter charity shop in Stockbridge – so his waning interest doesn't matter so much!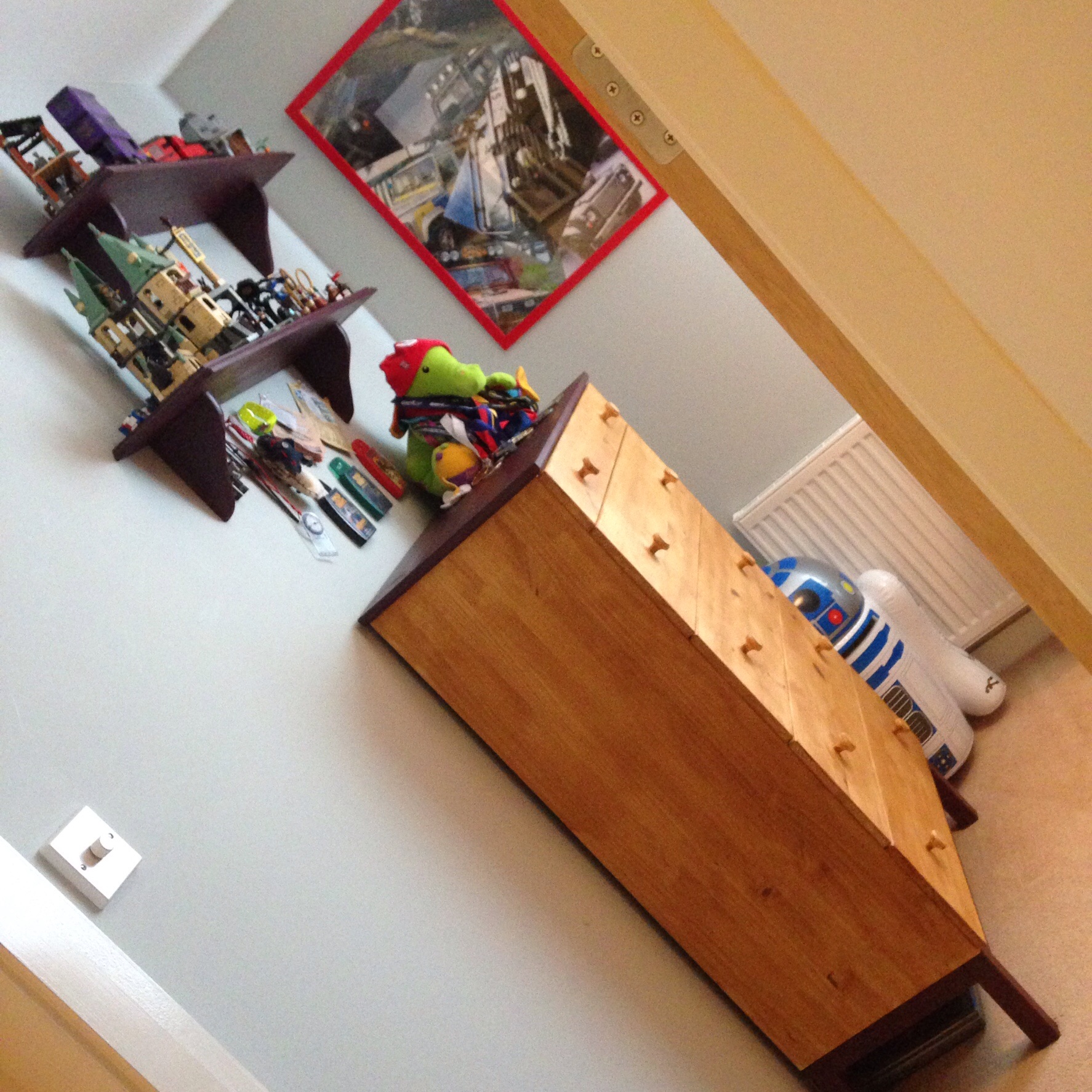 I painted and stained the chest of drawers (which came from IKEA)  to match the rest of his furniture. He has very few clothes that need to be hung up and I find that the drawers provide ample storage.
The shelves above provide space for a rotation of 'special' toys that need to be kept out of reach of his younger siblings! They have been home to his Lego Harry Potter for sometime and I don't expect this to change that soon, but may well do as he gets older. The R2D2 peeking out is an inflatable, remote control version – it's a cool accessory!
These frames have been the easiest thing to adapt to cope with passing trends. I simply print off images of the current fad and collage them in the frame. I've certainly been happy with how they look and Ben has been excited to see his room adapt with his likes. I didn't feel the need to re-paint the frames as the red works well with the wall colour.
Finally I opted for this lampshade (also from IKEA) because it tied in with the retro comic book characters that featured in the frames at the time. As of yet, I haven't felt the need to replace it and think it works with his current love of skateboarding. That said, it's easily replaceable if we ever wanted to vary the mood.Overall, I like the look of the room but what do you think? Feel free to leave a comment!